About Sebastian Kwiatek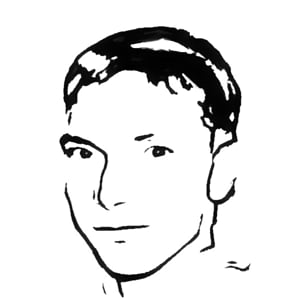 ---
Biography
Artistic photography. Official Artist Name.
Social documentation | Abstract | Grünzeug | Urban
1976 born in Stolp/Slupsk (Poland). Growing up in Oberhessen at Marburg a.d. Lahn and Bremen.
Works and lives in Munich (Bavaria).
"I find it difficult to write about my own works, sometimes even lying or impossible. As a photographer, one is arrested for the visual. As a visual artist, what others discover for themselves in his work, what they make of it.
My focus is, according to many comments and conversations with tumblr and 500px users, in my monochrome street scenes from the different districts of Munich. These are often associated with big names such as Robert Doisneau and Edward Hopper, which I personally enjoy. What could be meant is the oscillation of my work between social documentation and magical realism. The former should be clear. (…)"
© 2010–2018 Sebastian Kwiatek All rights reserved
_
Künstlerische Fotografie. Offizieller Künstlername.
Sozialdokumentarisches | Abstraktes | Grünzeug | Urbanes
1976 in Slupsk (Polen) geboren. Aufgewachsen in Oberhessen bei Marburg a.d. Lahn und Bremen.
Arbeitet und lebt in München. _
"Über die eigenen Arbeiten zu schreiben, empfinde ich als schwierig, teilweise auch verlogen bzw. unmöglich. Als Fotograf ist man dem Visuellen verhaftet. Als visueller Künstler, dem, was andere in seinen Arbeiten für sich entdecken, was sie daraus machen.
Mein Schwerpunkt liegt, laut vielen Kommentaren und Gesprächen bei tumblr und 500px, in meinen monochromen Strassenszenen aus den verschiedenen Bezirken von München. Gerne werden diese mit grossen Namen wie Robert Doisneau und Edward Hopper verknüpft, was mich persönlich freut. Gemeint sein könnte, ist die Oszillation meiner Arbeiten zwischen sozialer Dokumentation und magischem Realismus. Das erstere dürfte klar sein.(…)"
_
Exhibitions:
"Synopsis", from April to October 2016, near Central Station, Dachauer Str. 9, 80335 München
"Synopsis II", from October 2016 to November 2017, Olympiadorf, Straßbergerstraße 5, 80809 München
"Schwabinger FriseurKunst", since August 2016, Schwabing, Schleißheimer Strasse 122, 80797 München.
Member of 500px, bluestreets.org, society6 etc. and so on.
Contact
Location